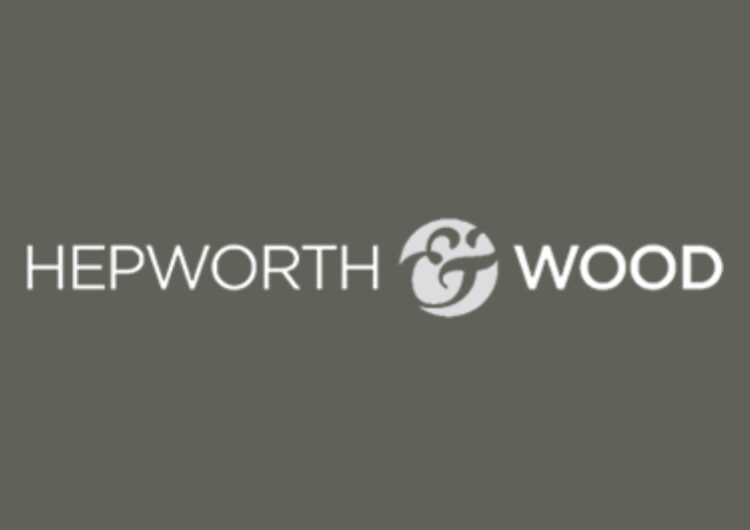 individual kitchens and interiors that are made with perfection
Hepworth & Wood Kitchens by Pieve Interiors
Why choose
Hepworth & Wood kitchens?
From the rich dark hues of walnut and the light shades of maple to the warm colours of a hand painted kitchen, each piece of furniture manufactured by Hepworth & Wood will be handmade for you in the materials and style of your choice, allowing for near-endless customisation. We offer a wide range of furniture to suit all home styles and design aspirations, from extravagant creations to simpler, functional yet aesthetically pleasing designs.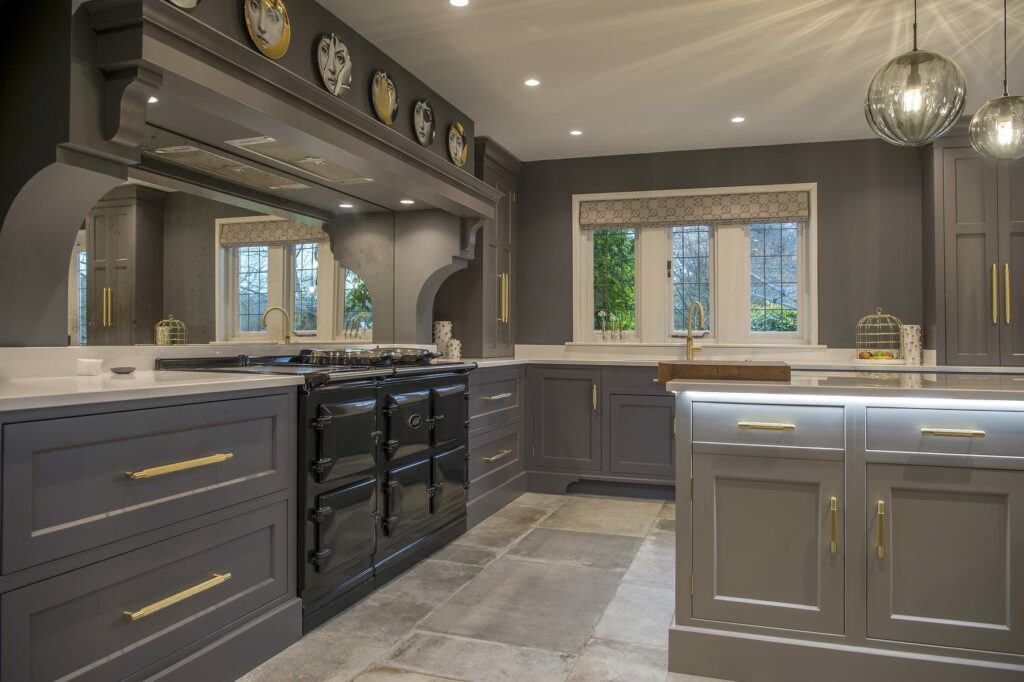 Luxury Hand-Painted Kitchen Furniture
Hand painted kitchen furniture remains at the forefront of design whether this be for traditional or contemporary rooms, and whether for a penthouse apartment or country cottage! With an unlimited kitchen colour palette available your hardest decision will be choosing which colours suit you and your home. Ye with our interior design service included as part of our process we are always on hand to offer advice and help you choose colours that work for your space, and with the existing flow of your house.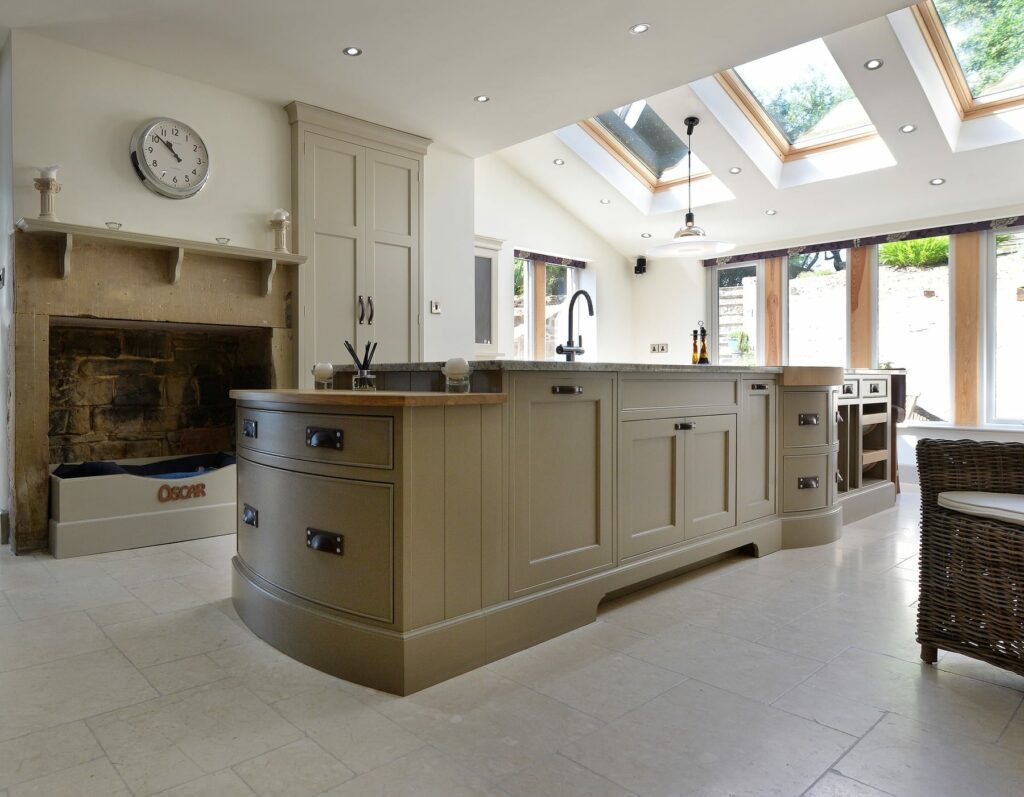 Enjoy a One-off Piece of Luxury
Hepworth & Wood are specialists in fully tailored kitchen designs; Made with carefully selected timbers, they offer stunning features such as curved cabinets, hand carved corbels, and pilasters, creating a unique heart of the home. Add in champagne sinks, chandeliers and crystal knobs, and you can easily achieve a beautiful, lavish environment perfect for entertaining friends and family. Utilities and larder cabinets offer a plethora of useful storage ideas, and solutions and can be designed around your family's lifestyle and daily demands.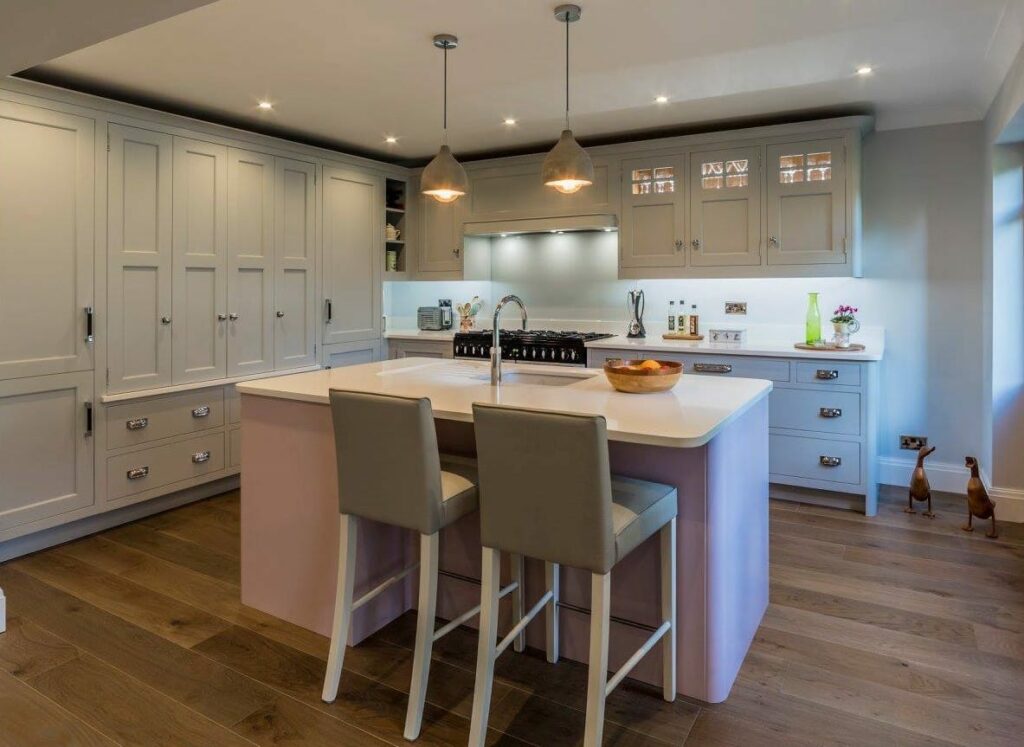 Download Hepworth & Wood Brochure