DESIGN | SUPPLY | INSTALL
Luxury Bespoke Bathrooms Paisley
Do you dream of updating your bathroom? At Pieve Interiors, we're experts in bespoke bathrooms in Paisley, recognising that a luxurious bathroom can transform a home, as well as how you feel too! As one of the most used rooms in your home, it's time to stop settling for less and invest in a high-quality bathroom that works for you in terms of both style and function! Whether a traditional cloakroom, a minimalist bathroom to suit busy family life, or else an indulgent ensuite to retreat to after a busy day, we have it all! With prices starting from £9,000 for a fully fitted bathroom, at Pieve Interior we will always take the time, and know the right questions to ask, in order to deliver exactly what you want and need for each of the different bathrooms within your home.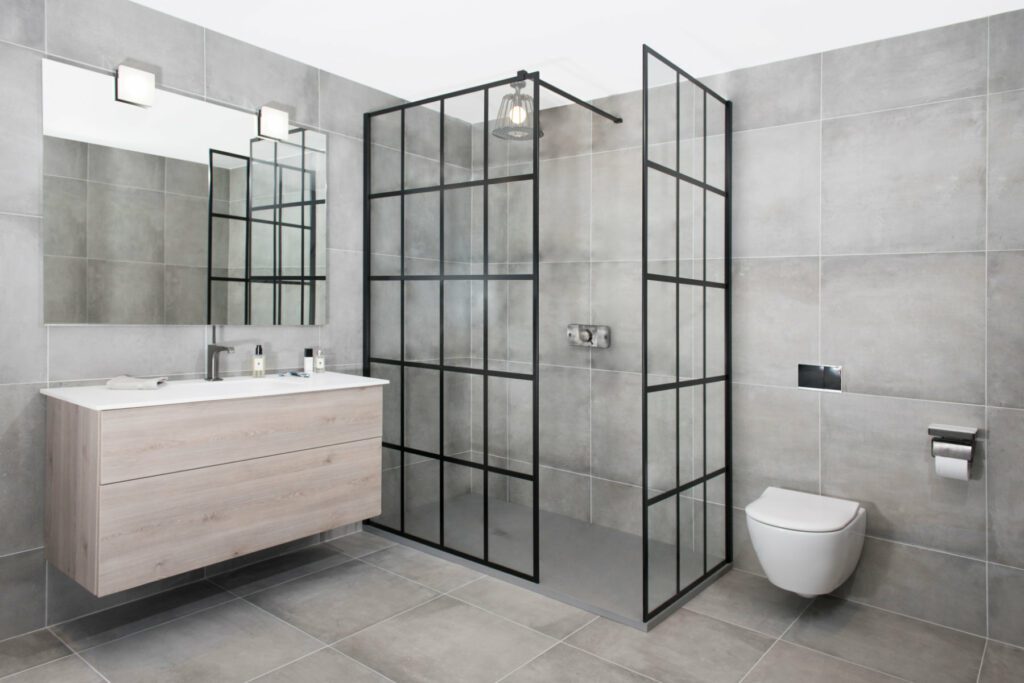 Visit our Bespoke Bathroom Showroom in Paisley
Visit our bespoke bathroom showroom in Paisley and you will Visit our bespoke bathroom showroom in Paisley and you will discover an inspiring space filled with luxurious bathroom products from major brands including Ca' Pietra, Utopia, Novellini, Hib, Drench, and Laufen. We offer traditional bathroom looks, traditional and modern mixes, as well as contemporary and funky bathroom finishes featuring the very latest in bathroom trends; whether this be an Ashton & Bentley freestanding bath, or Lily Pad Porcelain Peacock tiles by Ca' Pietra, we know you will be impressed! All our showroom displays are fully dressed, giving you a feel for how they could look within your own space, and our design experts are always on hand to talk you through any of our products and answer any questions you may have.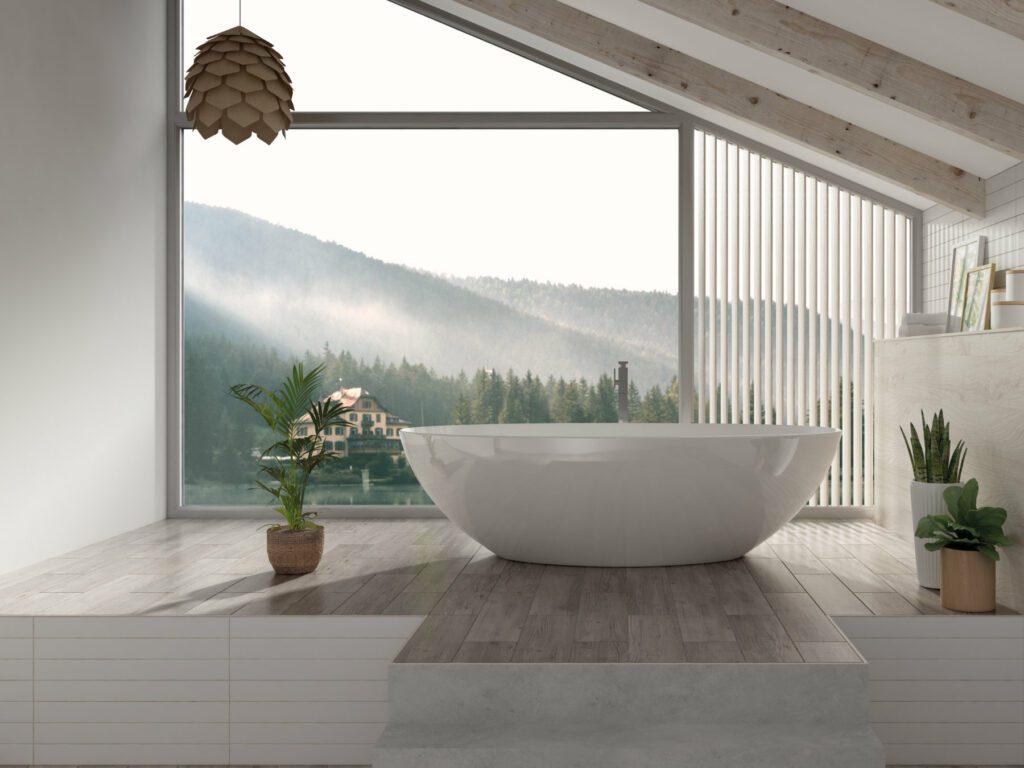 Inspired Modern Bathroom Design
Paisley's finest bathroom design and installation experts will always go above and beyond to bring your vision to life. We'll begin by discussing your requirements in detail, before using the latest bathroom design software to produce a 3D model of your new bathroom installation. A design led bathroom showroom in Paisley, we want to give you an inspirational bathroom space that will impress both you and your visitors- bringing joy every time you use it. We know that if it's not jumping off our screen at you the first time you see it, then we're not quite there yet with the design. As such, we will always take the time to get the reaction we want, so we know we're delivering exactly what you want!
Paisley Bespoke Bathroom Fitting Experts
As specialists in design and installation solutions, we can take care of your bespoke bathroom renovation project from start to finish. Whether a simple restyle, or else reconfiguring all your electrical and plumbing works, you can rest assured our fitters know exactly what they are doing and how to get the best results. If you are based in Paisley or the surrounding areas, trust Pieve Interiors to take care of your new bathroom installation. Book a visit to our Paisley bathroom showroom today for our free expert bathroom design service.
Paisley bathroom Showroom
The best way to establish if we are the right kitchen, bedroom, or bathroom design service for you is by visiting us, and we would love to welcome you into our stunning Paisley interior design showroom! Here we can discuss your aspirations for your new project and start to bring ideas together. You can also gain first-hand experience of our full furniture and appliance ranges, which includes a wide choice of colours, styles and finishes.
Opening Hours
Monday: Friday: 10am – 5pm
Saturday: 10am – 4pm
Sunday: Closed
Pieve Interiors Service Areas
Paisley Design Showroom Amenities
Our Paisley design showroom is easy to find in Paisley town centre, with plenty of free parking available behind our building. We are a family-friendly showroom and easily accessible for prams and wheelchairs- though please do call ahead of your visit should you require any resistance. Attendance is by appointment only so we can guarantee our full attention in discussing your project. Please bring architect/ professional plans with you to your first meeting, or in the event that you don't have these we will gladly come to your home so we can measure up on your behalf.